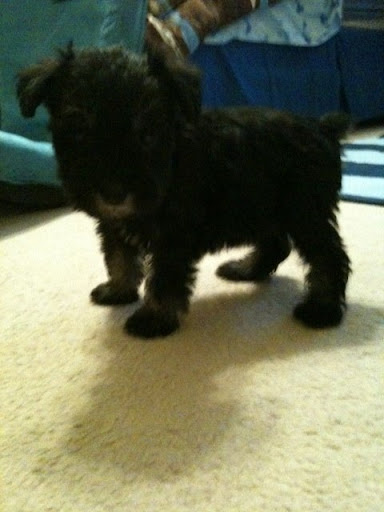 My friend Hilary called me to see what I've been up too, and happen to tell me that her dog had puppies. That she was going to try and sell them and if not give them away. She asked me if I wanted one and of course I said YES!
So we went to hang out with Hilary & Audrey for the day. Jackson & Parker got to play with Audrey. After we went to eat at chickfila for sure,thats mine and hilary's fav place to eat! We also made a trip to petsmart to get the puppy a kennel, bowl, toys(Hilary thought she needed) and food...Still looking for a bed for her. I'm being picky!
She will be coming home tomorrow and still doesn't have a name. I'm thinking Stella or lily. I got a few suggestions on Facebook today... Thanks for the ideas.... I asked jackson all he says it call her wait or idk! He's so silly... More updates on the puppy tomorrow!!!!